Today is the day before we leave for Otakon for the weekend. With all of our work on Charlie's costume this weekend (which turned out really nice, and he only has to do some small detail work and paint it) we were left in kind of a time crunch to get our costumes done. Here's what the couple of days before a con look like sometimes.
Friday, Saturday, Sunday:
Work like crazy on a costume for a friend. Stay up late and get up early working on stuff, and come up with crazy ideas in the middle of the night. Plan, build molds, fabricate, attach, and fit costume like crazy people. I also got a little sewing done on my dress for Shierke (I had to hand sew in the zipper because I couldn't find my zipper foot for my sewing machine and it was hella late). It looks like a dress now, and actually zips. Breathe out when friend heads out to go home, and then mildly panic when you realize just home much work you now have to do before Thursday to not be naked at con.  Then go to your parents house because they have offered to cook dinner and your kitchen looks like a  bomb went off.
Here's what we got done this weekend.:
This slideshow requires JavaScript.
Monday:
Start work on the Staff for Shierke. This includes (the totally unnecessary step for something that is now totally hidden under another layer of stuff) painting the pole pieces for the base of the staff. I use a cheap lamp from Target when I make pole stuff like this. Originally the plan was for this staff to come apart for easier transport, but its not going to work out like that. I then taped together huge bunches of pipe cleaners to make the swirly part of her staff, followed by carving the top out of insulation foam, sanding it down, and cutting in the details.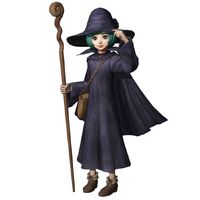 Leaving all of the staff parts to dry overnight, I started working on my hat.  My base was a cheap witches hat from Amazon that had a wire run up through the top so you can shape it. I thought this was going to be the easiest part of my costume How hard can covering something premade in fabric be? Hahahahahahaha. Really difficult as it turns out. I spent hours hand tacking and cutting fabric. After 2.5 hours of work, enough pin wounds on my fingers to test for my blood type 5x over, and some serious frustration, here's what the hat looked like:
I also cut the basic shape and length for her cloak thing. No pattern here, so I am just winging it. It will maybe look better with the edges finished and shaped? Maybe? Please?
Sprinkled in with all the sewing, painting, and assembling I was also helping Chris make some modifications to his Guts costume. He was working on the cross bow that goes on top of the metal hand and arm (a complete build that evening that looks really good) and needed some extra hands at times. I also helped him weather his armor in places and some other light repair work left over from Katuscon in February.  Our last step for the night was to take the crossbow out to the garage and hit it with spray paint. My car now smells like spray paint after I left it in the garage while we did stuff. Ugh. We finally had to give up and go to bed so I could get up for work the next morning. End Monday
Tuesday:
Hit Home Depot on my lunch break to look for a way to make my staff look less rinky dink. I wandered the aisles for a while before finding some black foam pipe insulation that is split up the middle and then glues together. It was bendy, could be sealed, and was just the right thickness to even out between the pipe cleaner swirly bit and the lamp pole. Score! I also bought a bunch of different types of glue to throw in the emergency repair kit I always carry to cons.
Go home and start assembling the staff. The black pipe stuff worked out perfectly, and was the exact perfect length for what I needed. The cosplay gods have smiled upon me this day. Get it all covered, hot glue some places where the adhesive wasn't strong enough to stick, and then Modge Podge the shit out of it. [A note on painting foam: If you don't seal that bitch before you paint it soaks up paint like a sponge and never dries. Modge Podge is the perfect sealer for different kinds of foam, and a few coats really makes the difference] Modge Podge takes a while to dry, so I propped it up in the kitchen for painting on Wednesday.
Chris blessedly threw together dinner from stuff he found in the fridge. If you've never had Velveeta Mac and Cheese with pan roasted scallops I highly recommend you give it a try. It was weird, but delicious and relatively fast.
I spent the rest of the evening finishing the damn hat. I have bled on pretty much every part of this stupid hat that I've worked on from misjudging where pins are. Overall I am pretty happy with how it turned out, and it actually looks right! Score! The staff will dry overnight, with the addition of cat hair to every surface as they check it out.
Wednesday:
Shit. I still have a whole lot to get done.  Between now (Wednesday at 11AM) and when we leave tomorrow evening at 6PM, and with a 2.5 hour sewing class this evening I have to achieve the following things:
1.) Finish the dress. Sew the sleeves and attach them, attach the finishing piece for the neck of the dress, and hem it. (Note: Done!)
2.)Finish the cloak. This means making and attaching the collar thing that stands up from it. I also need to finish the edges so they aren't raw. ( I did manage to finish the edge at lunch. Might have time to work on the collar in class.) I also need to find a button to paint red, and attach some type of clasp to keep it on.
3.) Finish painting the staff. I ran out of paint at lunch and didn't have time to go get more, so the staff is half painted right now. Hopefully Chris will pick me up paint on his way home, and if I love him very much he will hit the other half of the staff for me. Puppy dog eyes will be thrown his way. (Note: Done!)
4.) Help Chris with some velcro work on his costume. His shoulder pads and thigh armor have a tendency to shimmy down as he moves, so we need to attach them to the other parts of his costume.  Also, help him attach the sheath piece for his sword to his armor, and the sword itself. (-Note: Done!)
5.) Get all of our stuff together and pack for the weekend.
6.) Clean the disaster that is our kitchen from all of the crafting work.
7.) Cry
I actually made a list of everything we need to take with us, buy, pack, and do.  They look like this (these actually all have a back to them too. Yaaaaaaay:
Yay Con time!!!! Wish me luck!